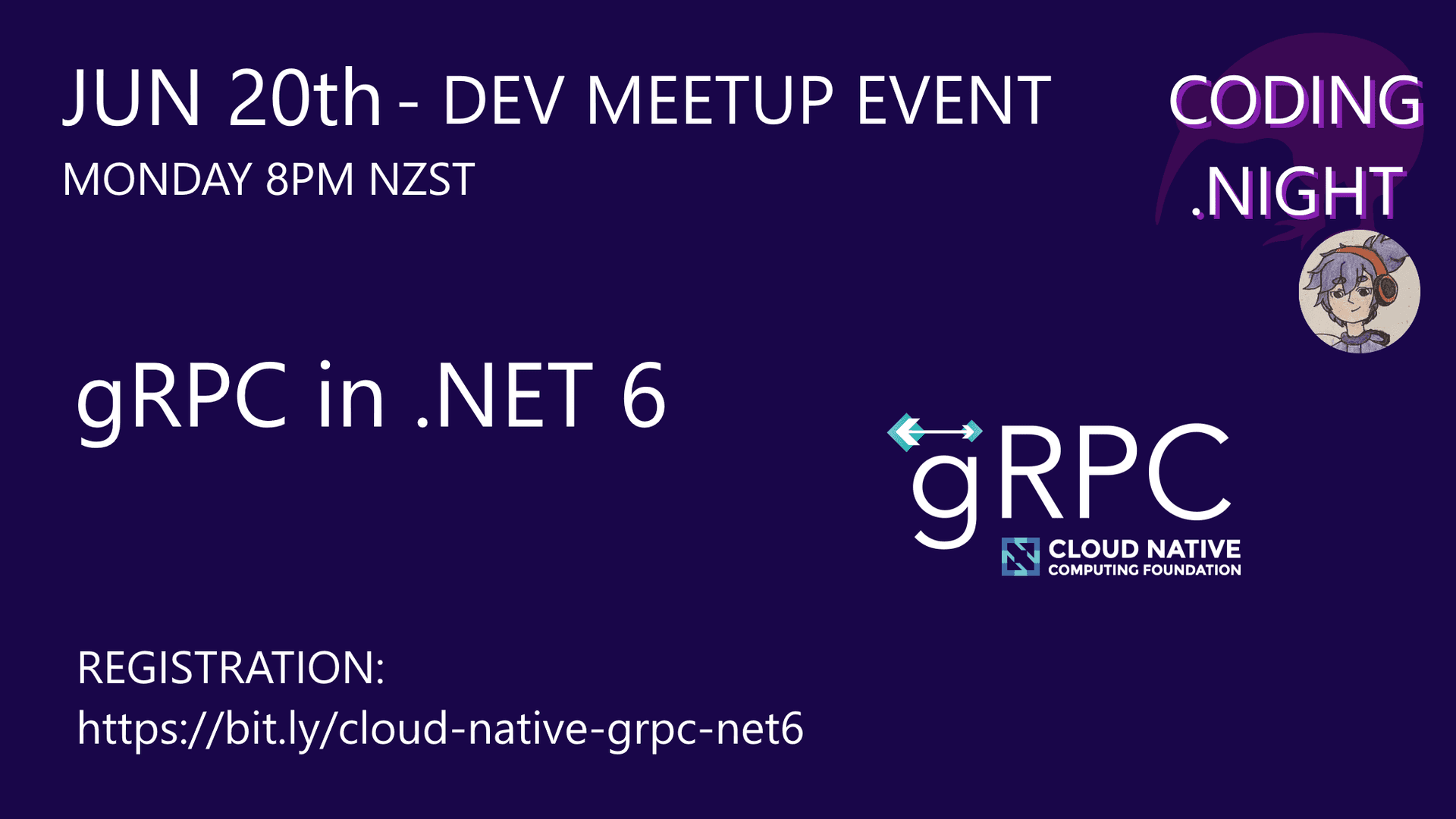 Coding Night - Presentation June 20th
I would like to invite you on June 20th (Monday) at 8PM NZST to check the presentation gRPC in .NET 6.
Please RSVP here: https://bit.ly/cloud-native-grpc-net6
Check this FREE ONLINE event where you are going to learn about gRPC, and how you can implement it in .NET 6.
Speaker: Marcel Medina, Software Developer and Azure Specialist.
In this session, we are going to launch the AzureTar community in New Zealand. AzureTar helps new speakers to create content, including community mentoring, recording and publishing on the community YouTube channel. https://YouTube.com/AzureTar Website: https://azuretar.com/
Guest: Jorge Arteiro, Cloud Developer Advocate @ Microsoft. Jorge is a Cloud Developer Advocate for Containers based in Melbourne/Australia, with over 20 years in the tech industry. As a former Microsoft MVP - Most Valued Professional, he developed a passion for helping and sponsoring the community to get into the tech industry, to learn how to collaborate and share their knowledge with others. Since 2014, I have been involved in the Containers, Kubernetes, Azure, DevOps and Open Source technologies space. As a Linux user since 2001, he has been a big fan of multi-platform development with GoLang and .NET Core tooling and languages.
Invite friends and work colleagues. Spread the word!