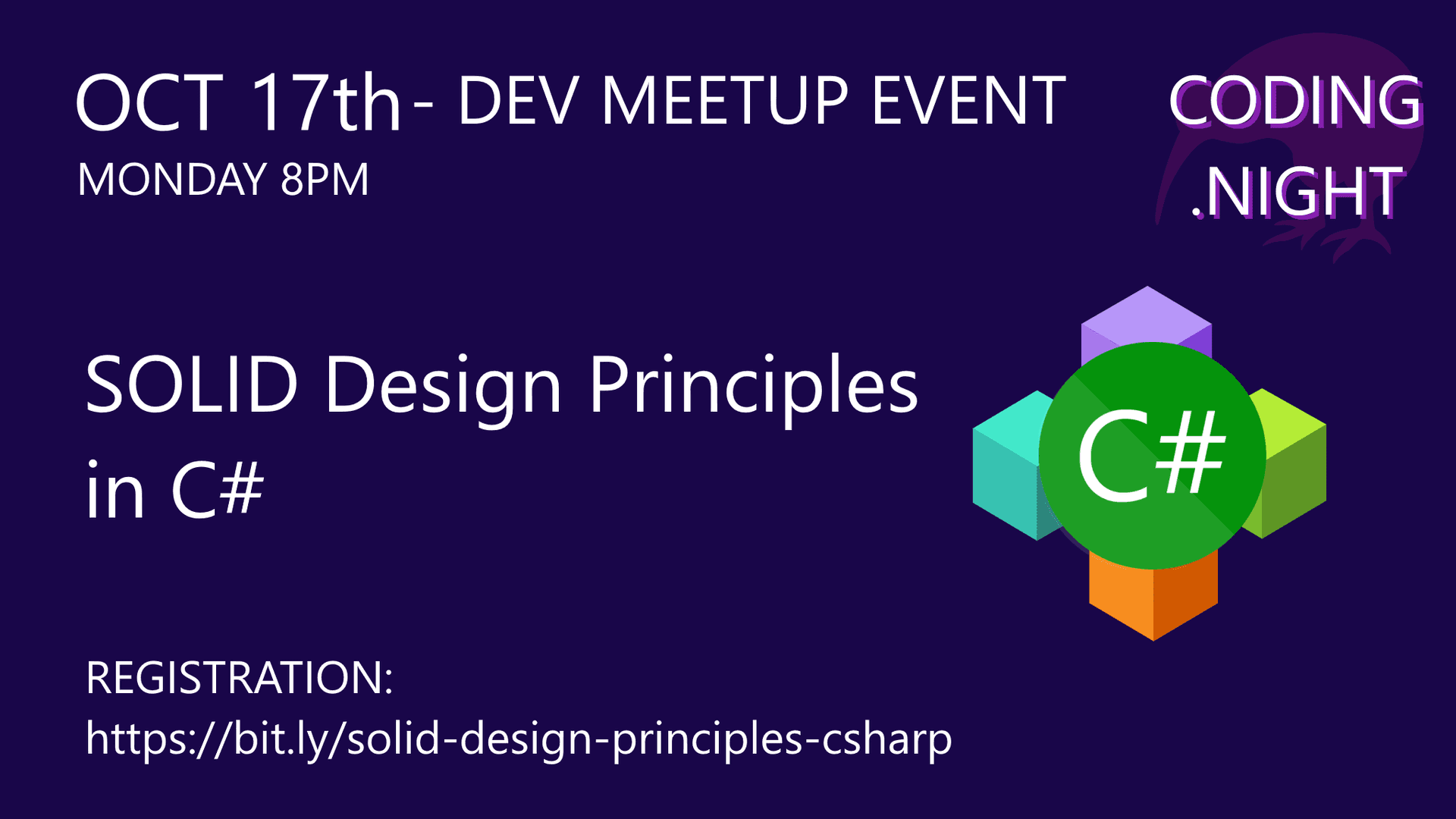 Coding Night - Presentation Oct 17th
I would like to invite you on Oct 17th (Monday) at 8PM to check the presentation SOLID Design Principles in C#.
Please RSVP here: https://bit.ly/solid-design-principles-csharp
Check this FREE Community event where you are going to learn about the SOLID Design Principles, with examples in C#, and how you can make the most by applying them on daily basis as a developer.
Invite friends and work colleagues. Spread the word!