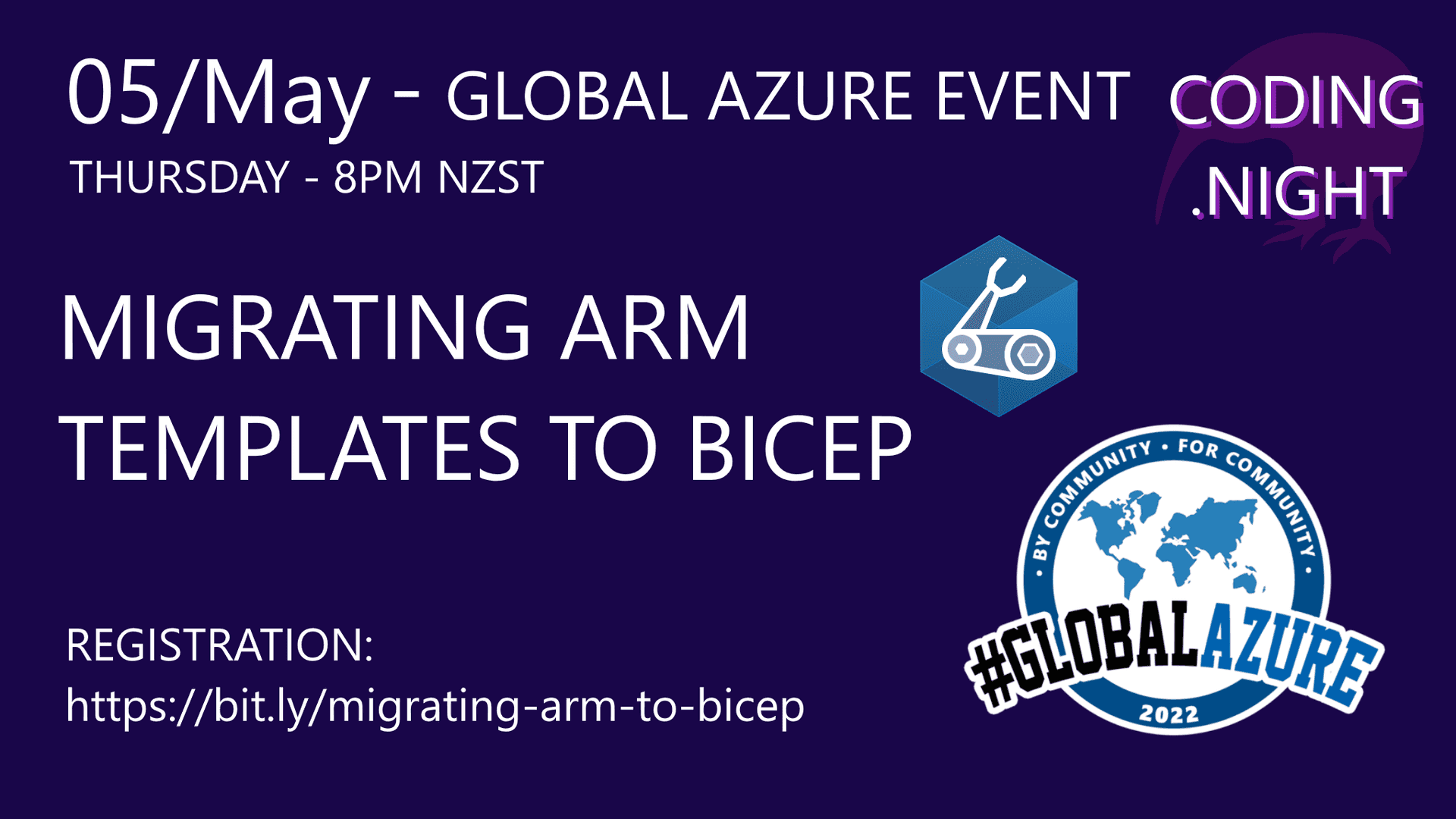 Global Azure on Coding Night - Presentation May 5th
I would like to invite you on May 5th (Thursday) at 8PM to check the presentation Migrating ARM Templates to BICEP.
Please RSVP here: https://bit.ly/migrating-arm-to-bicep
In this session, you are going to be presented with the tools to help you migrate to Bicep, and also with a Planning, so you know what steps you need to perform to successfully accomplish this migration.
This event is aligned with the Global Azure 2022, happening between May 5th-7th. More details: https://globalazure.net/
Invite friends and work colleagues. Spread the word!