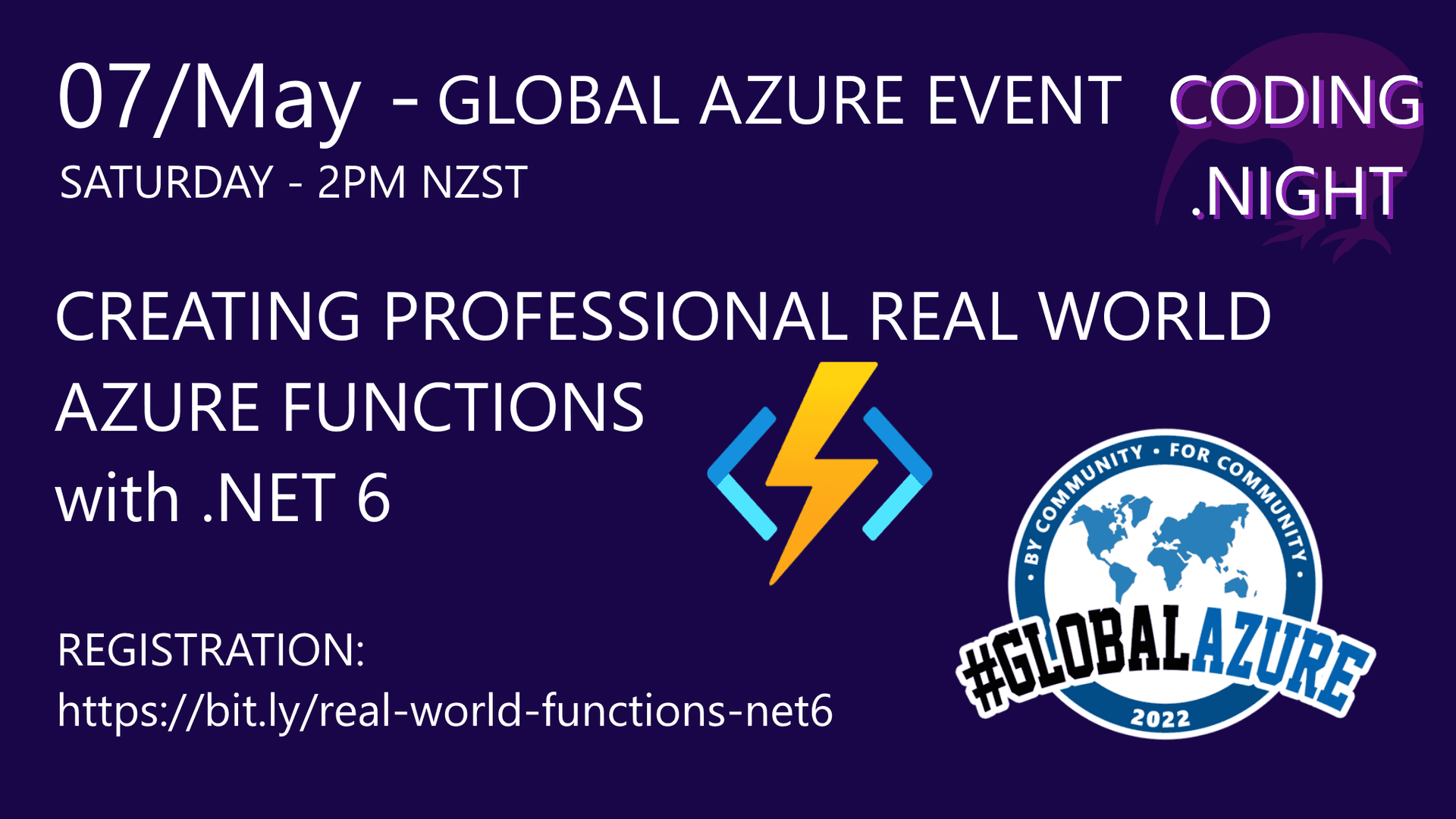 Global Azure on Coding Night - Presentation May 7th
I would like to invite you on May 7th (Saturday) at 2PM to check the presentation Creating Professional Real World Azure Functions with .NET 6.
Please RSVP here: https://bit.ly/real-world-functions-net6
It is very easy to start coding with Azure Functions, but what considerations should a developer be aware of when creating Azure Functions with .NET 6? Do you make use of coding best practices and principles? In this session, you'll learn about these important considerations and how to onboard best practices and principles to create professional real-world Azure Functions.
This event is aligned with the Global Azure 2022, happening between May 5th-7th. More details: https://globalazure.net/
Invite friends and work colleagues. Spread the word!