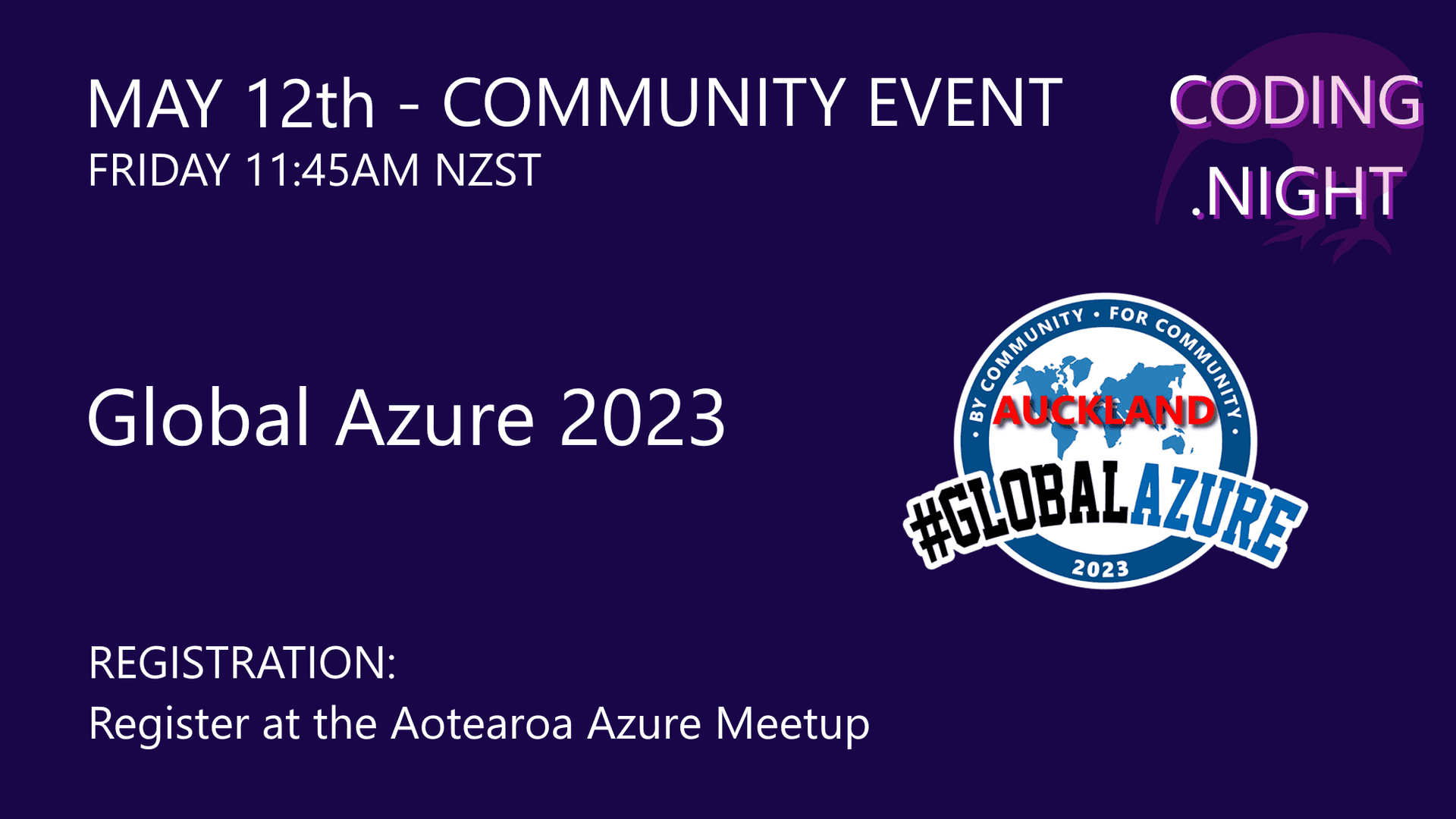 Global Azure - Presentation May 12th
I would like to invite you on May 12th (Friday) at 11:45AM to check the presentation Getting started with Data API builder for Azure Databases.
Please RSVP here: https://www.meetup.com/coding-night-nz/events/292562804/
With the Data API builder, developers can easily connect apps to data sources, by leveraging APIs for their Azure databases without having to write any custom code, making it easier to access and manipulate data from their applications through REST OData or GraphQL.
Whether you're a developer looking to build modern applications or a data analyst looking to extract insights from your data through APIs, this session is going to get you familiar with Data API builder features and capabilities.
This event is aligned with the Global Azure 2023, happening between May 11th-13th. More details: https://globalazure.net/
Invite friends and work colleagues. Spread the word!